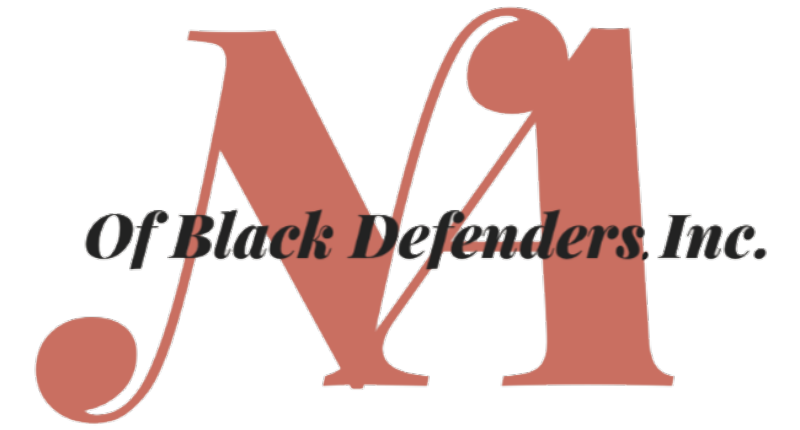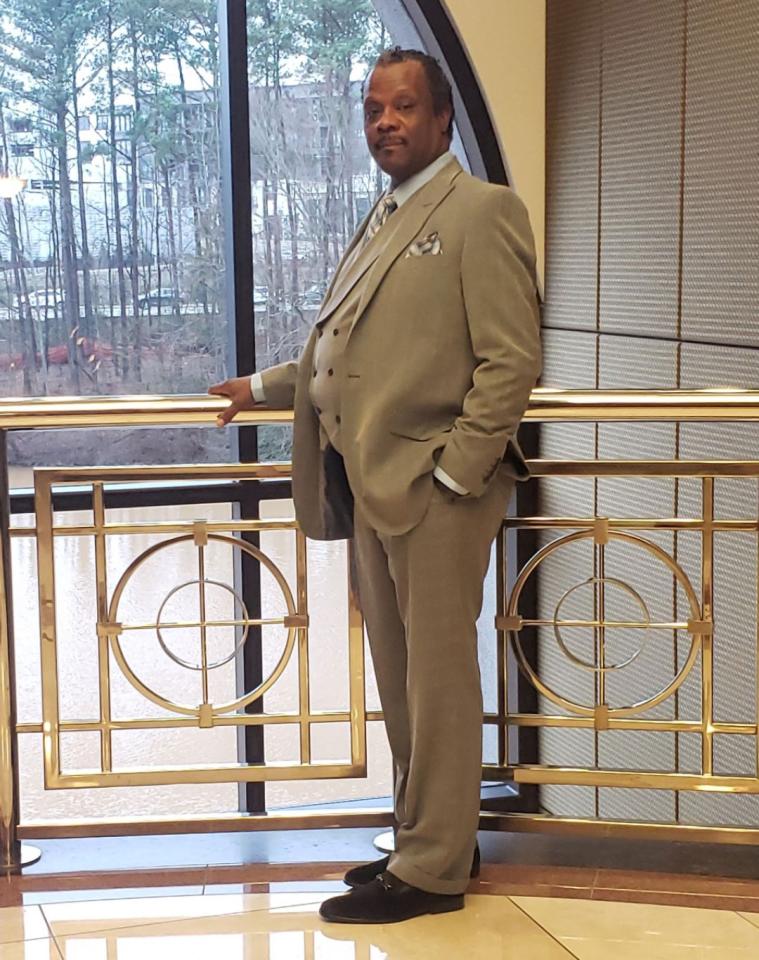 Dr. Michael McCorvey, Sr.
PRESIDENT/CEO
Dr. Michael McCorvey is an entrepreneur, activist, and pillar in many communities around the globe for his fight against Social and Economic Injustice. Dr. McCorvey is the Former National Director & Board Chairman of Outreach Of America Inc, an organization set to offer Economic Social Justice in America among leaders and economists to inspire leaders to grab hold of rural America and enrich it through job placement and providing business opportunities.
He currently serves as the President/CEO of Global Management Investments, LTD, a company that employs small & minority businesses to receive federal contracts and train business leaders in Business Development, Procurement, and Critical Thinking.
Dr. McCorvey holds several degrees in his field and certifications such as the American Management Association in Marketing & Development, Project Management, and Project Engineering.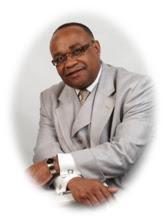 Rev. Dr. Clayton Howard
Deputy Commissioner for Human Rights
pastorcehoward2008@yahoo.com
Dr. Clayton Howard has been in the gospel ministry for over 33 years. He received his education from Birmingham Easonian Bible College, Crichton College, Howard University, and National Baptist Educational Congress.
Dr. Howard began preaching at the Mt. Carmel Baptist Church in Huddy, Kentucky in 1981 and received his certificate of Ordination at Shiloh Baptist Church in 1982. Dr. Howard has pastured the Greater Shiloh Missionary Baptist Church, First Baptist Church in West Virginia, New Jerusalem Missionary Baptist Church, and the Greater New Jerusalem Missionary Baptist Church both located in Memphis, Tennessee. Dr. Howard is now the shepherd at the Ebenezer Missionary Baptist Church.
Dr. Howard is a published author of the book "Tried by Fire, But Not Burned." Sharing personal stories from his own life, Pastor Howard takes readers on a journey of his failures and faith, both of which have been essential to his ministry and spiritual growth for over thirty-three years. Whether you have a checkered past, a painful present, or a future headed straight for a cliff, his book brings words of encouragement and hope for your situation. Your pain is not without purpose. This story serves as a reminder to us all that we are "more than conquerors" through Him that loved us.
Dr. Clayton E. Howard was born in Columbus, Ohio to the union of Reverend L.C. and Sister Rosa Lee Howard. Pastor Clayton Howard and First Lady Brenda Howard are the proud parents of 3 daughters, Ashley, Brittany, and Kristen.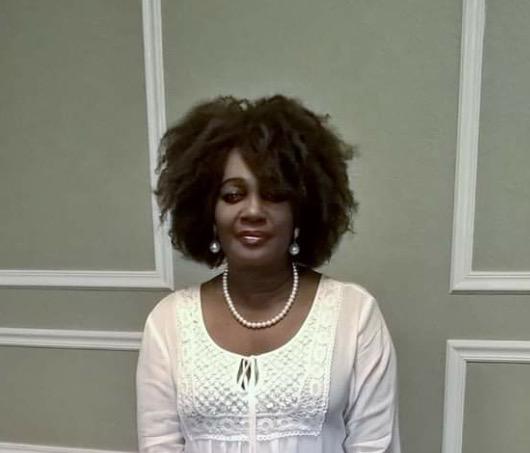 Prophetess Christal Montgomery
CO-FOUNDER, SENIOR ADVISOR TO THE PRESIDENT
montgomerychristalr@gmail.com
Ms. Montgomery is an anointed Woman of God, and operates strongly in the Prophetic Realm and brings over 40 plus years of experience in Faith Based Development. She is a Preacher's kid. Ms. Montgomery has served in numerous capacities within the Church and chaired several projects and programs. Additionally, Ms. Montgomery served as a Youth Director for over 18 years, and a Congress of Christian Education Youth Instructor. Ms. Montgomery was also appointed the Young People's Department Directress and the Director of the Youth Division of the First West Florida Congress of Christian Education for the First West Florida Baptist District Association. In this role, she had jurisdiction over all 46 Youth Ministries within the District of Missionary Baptist Churches. Ms. Montgomery is the Founder of a nonprofit organization called The Tree of Life Holistic Counseling Resource and Referral Center. Ms. Montgomery has developed a real respect, admiration and passion to see members of the community understand the tangible benefits of counseling and the need for early intervention, due to her own personal experience.
Ms. Montgomery is a wartime veteran as well, (Desert Shield/Desert Storm), having served in the U.S. Army from 1985 – 1998, as a Healthcare Specialist. As a Healthcare Specialist, Ms. Montgomery's duty was to provide medical care to the soldiers, whether it was in the Field, Hospital, Emergency Room or in a Troop Medical Clinic. She has worked in VA Hospitals both on the wards and in the long term area (Nursing Home) of their facilities. She has worked on Physical Exams teams responsible for all the EKGs. She has worked on EMT teams and has served as the driver of the ambulances. During Basic Training at Ft. Jackson, SC she served as a Squad Leader. Ms. Montgomery received various awards during her service in the U. S. Army.
Ms. Montgomery also worked for the United States Postal Service, retiring after 16 years of service due to her disabilities. Since her retirement as a disabled veteran, Ms. Montgomery has volunteered with various Ministries, Organizations and Businesses; to name a few: IBIS Foundation Inc. and the IBIS Community Development Corporation as their Faith Based Coordinator; The American Red Cross as a Volunteer and Supervisor; Interfaith Jail Ministry at our County Jail; Juvenile Justice Facility and Rosewood Manor Nursing Home as a Bible Instructor; Counselor with the Women's Division at the Central Booking Unit of our County Jail working with female inmates that wanted to make a better life for themselves; Counselor with the Lakeview Center's helpline; Emergency Room at Baptist Hospital where she lives. Ms. Montgomery earned a B.S. degree in Accounting/Finance from Alabama State University in Montgomery, Alabama in 1982. Her studies toward a Master's Degree at Alabama State University was in Administration and Supervision. Ms. Montgomery has been a member of the National Coalition of 100 Black Women, Movement for Change, her local NAACP where she served on the Executive Board and as the Assistant Secretary. She is a member of the Zeta Phi Beta Sorority; The Order of the Eastern Star. She has one son, Brandon.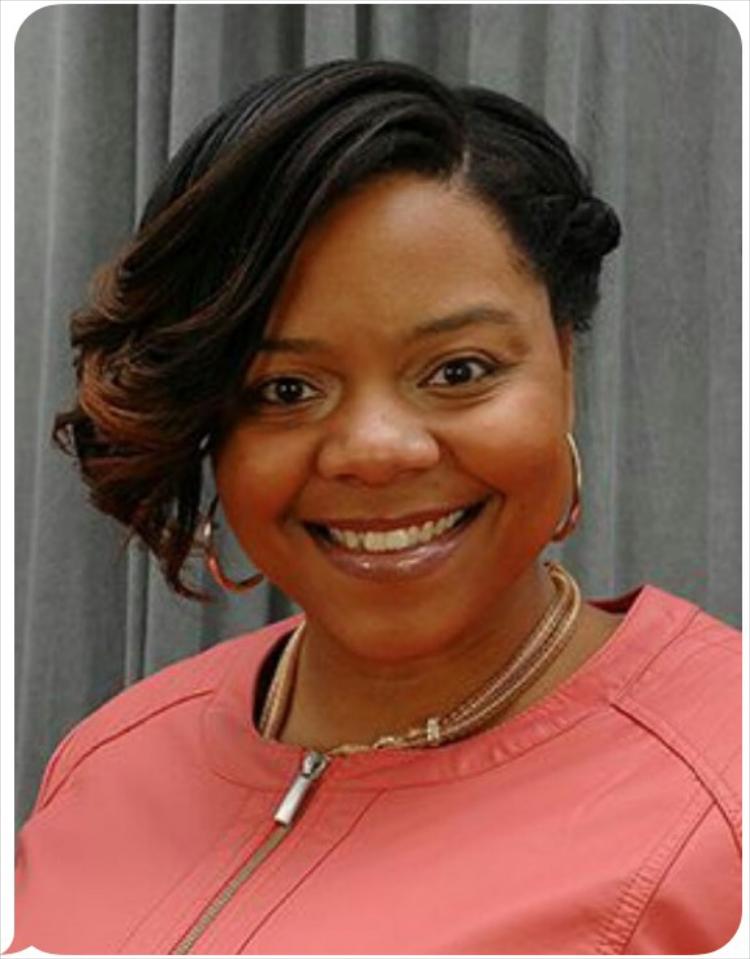 Keyontay Humphries, J.D.
LEGAL ADVISOR
khumphries.esq@gmail.com
Keyontay Humphries, J.D. has the privilege of leading a career driven by passion for youth, civil rights, empowerment and community building. She strongly believes social capital can influence political and financial capital. She has worked on campaigns that shed light on human rights violations in private prisons.This led to a statewide reduction in the number of beds available in the Florida juvenile justice system. She led coalitions that helped pass local and statewide legislation, as well as unseat a county prosecutor who vehemently supported and disproportionately sought the death penalty. As a part of her legal studies she clerked in the U.S. District Court Eastern District of Michigan and as a student lawyer in the same federal court's Pro se Clinic.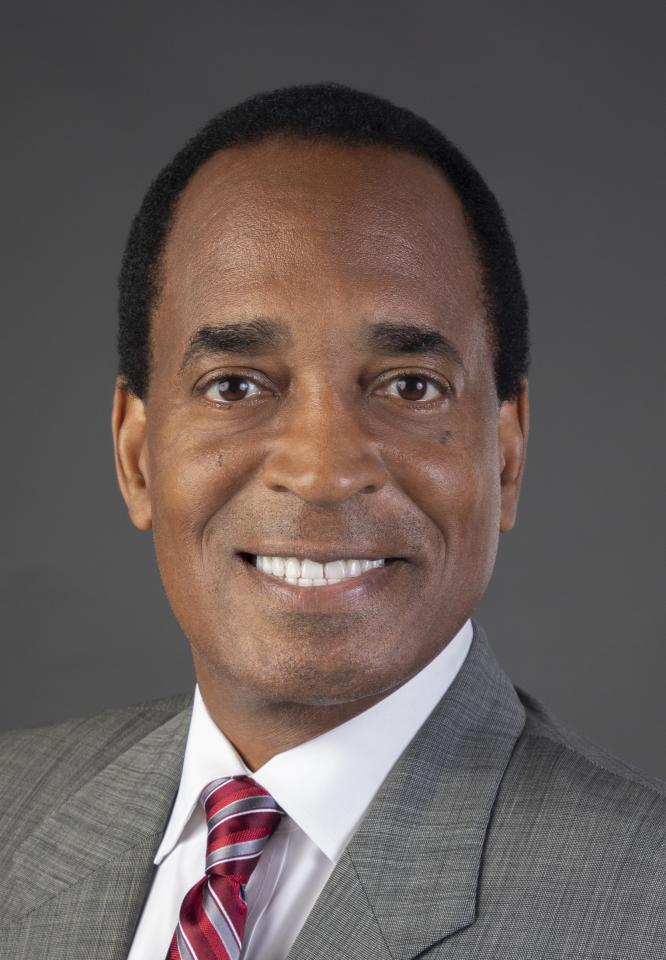 Herman Jones
EXECUTIVE BOARD MEMBER
Herman LeVern Jones (Actor, Artistic Director, Lecturer, Producer), from Garner/Raleigh/Cary, North Carolina, is a forty-six year veteran in the American Theatre. Mr. Jones received his Bachelor of Arts degree in African American Theatre and English from North Carolina State University (NCSU '81) and his Master of Fine Arts degree in Acting from the University of North Carolina at Chapel Hill (UNC '83).
Mr. Jones moved to New York City and advanced his career under the guidance of Broadway Producer Woodie King, Jr. as Associate Producer of the National Black Touring Circuit, Inc. of New York (NBTC) from 1983 to 2001. Jones worked with the late Larry Leon Hamlin as Special Assistant to the Producer for the National Black Theatre Festival (NBTF) in Winston-Salem, North Carolina from 1989 to 2003.
Mr. Jones has worked with many celebrities over the years and has toured productions both nationally and internationally. He is now based in Miami, Florida, and producing projects under TheatreSouth Atlanta, Inc. (Founded in Atlanta in 2007).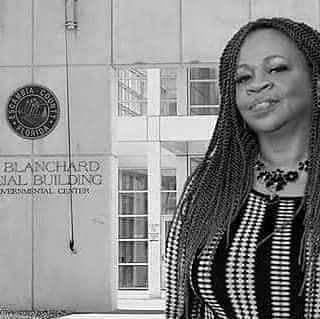 Evangelist/Author Gloria Woods
DEPUTY COMMISSIONER FOR PRISON REFORM
brokenshackles3@gmail.com
Gloria Woods is an author, criminal justice advocate,radio talk show host and Evangelist. She is a motivational speaker who focuses on Criminal justice reform issues.
She has met with Senators and Legislators in an effort to improve our broken Criminal Justice system in Florida. She has been greatly impacted by Incarceration as she has a daughter who is presently in a State Prison in Florida.
Gloria has a passion for those who are incarcerated as she has first hand experience how it has impacted her own family.
Gloria wrote a book Broken Shackles A Mothers Journey which as opened up many avenues for her to be actively involved in Criminal Justice Reform, she is a Justice Ambassador for Prison Fellowship, Program Director for End Prison To Pipeline, A member of Dream Defenders, The Florida Restoration Rights Coalition in Escambia County, Member of The ACLU of Florida, and Director of A Criminal Justice Advocacy Group in Pensacola. She is very active as a Intercessor in her local church.
Gloria fights very hard for the incarcerated and their families and wishes to talk to both local and state officials in the area of reducing The Mass Incarceration numbers, and assisting these returning citizens obtain housing, career opportunities so they can be given a second chance. She travels and speaks at Conferences with The Wounded Women Warriors with founder Cassandra Bryant Johnson. Her outreach and ministry touches many lives seeking freedom and release.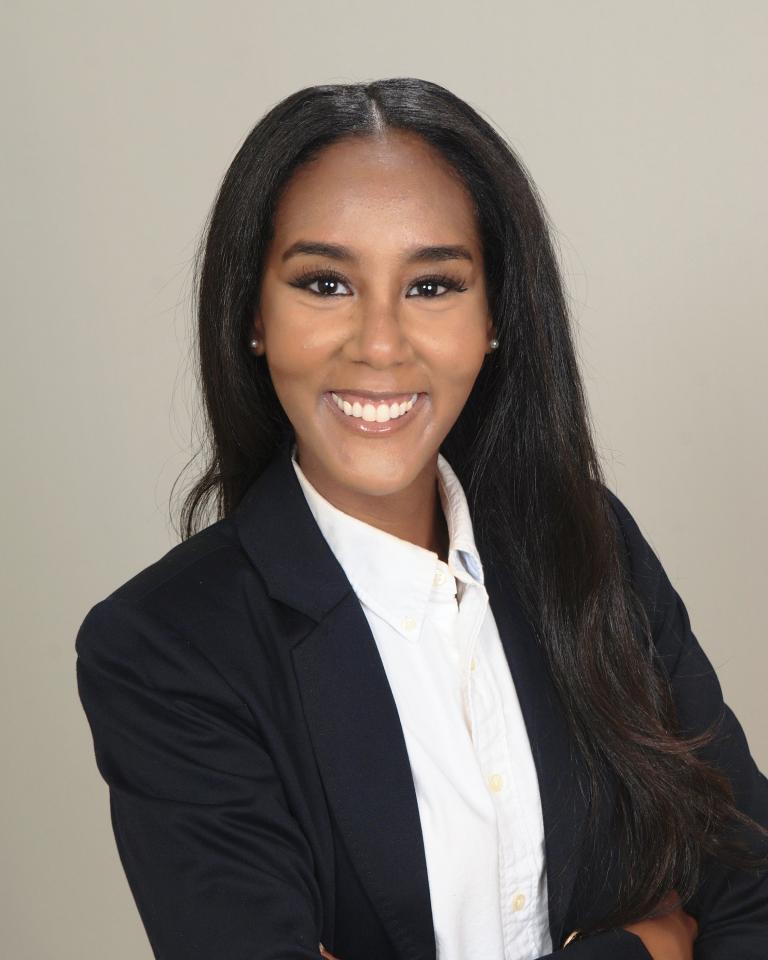 Meron Tadesse
Meron Tadesse is an attorney who cares about her clients and her community. As the child of Ethiopian immigrants, Meron knows what it means to work hard in pursuing your dreams.

Meron is a native Georgian and has a dual degree in Accounting and Finance from Georgia State University. After undergraduate school, Meron attended law school at John Marshall Law School.
During her legal career, Meron worked at several law firms, a music management company, and even a political campaign and fundraising office.
Currently, Meron is the owner of Tadesse Law LLC, a law firm that focuses on business, tax, and mediation services. She has also received several accolades, including being named one of Georgia's Top 40 under 40 attorneys. For more information, you can visit the website
www.tadesselaw.com
.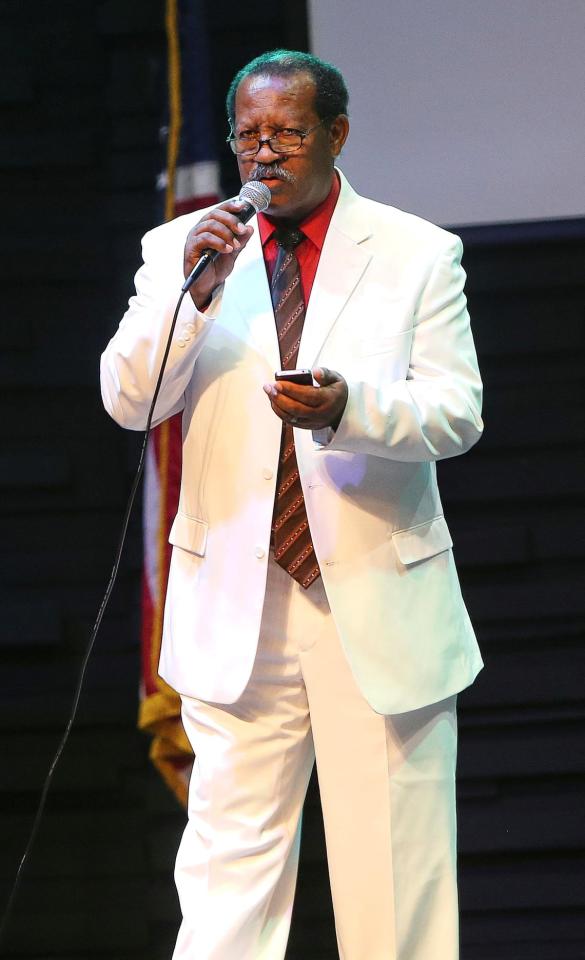 Freddie C. Howard
CEO Of "Howcee Productions Gospel Radio Media
"Bringing Families Communities and Churches Together" Music gospel music
What is gospel music? What is the common factor in all gospel music? that is sang played written regardless of what genre. The answer God (The Father) The Son (Jesus) The Spirit (Holy Spirit The Holy Ghost The Comforter). We play all style of music in one place. We will cover all elements of the human being. We will minister to the whole man. Come join us. In "Bringing Families communities and Churches Together" Support for Howcee Productions Gospel. Thank you!
"Host" Freddie C. Howard @ Blog Talk Radio
Episodes 1929 | Followers 77 | Listens 118332
Help us reach 1 Million listeners world wide by listening, following, and sharing.
Our Player
Share, Take it with you!
Connect With Us!
Freddie C. Howard - Howcee Productions Gospel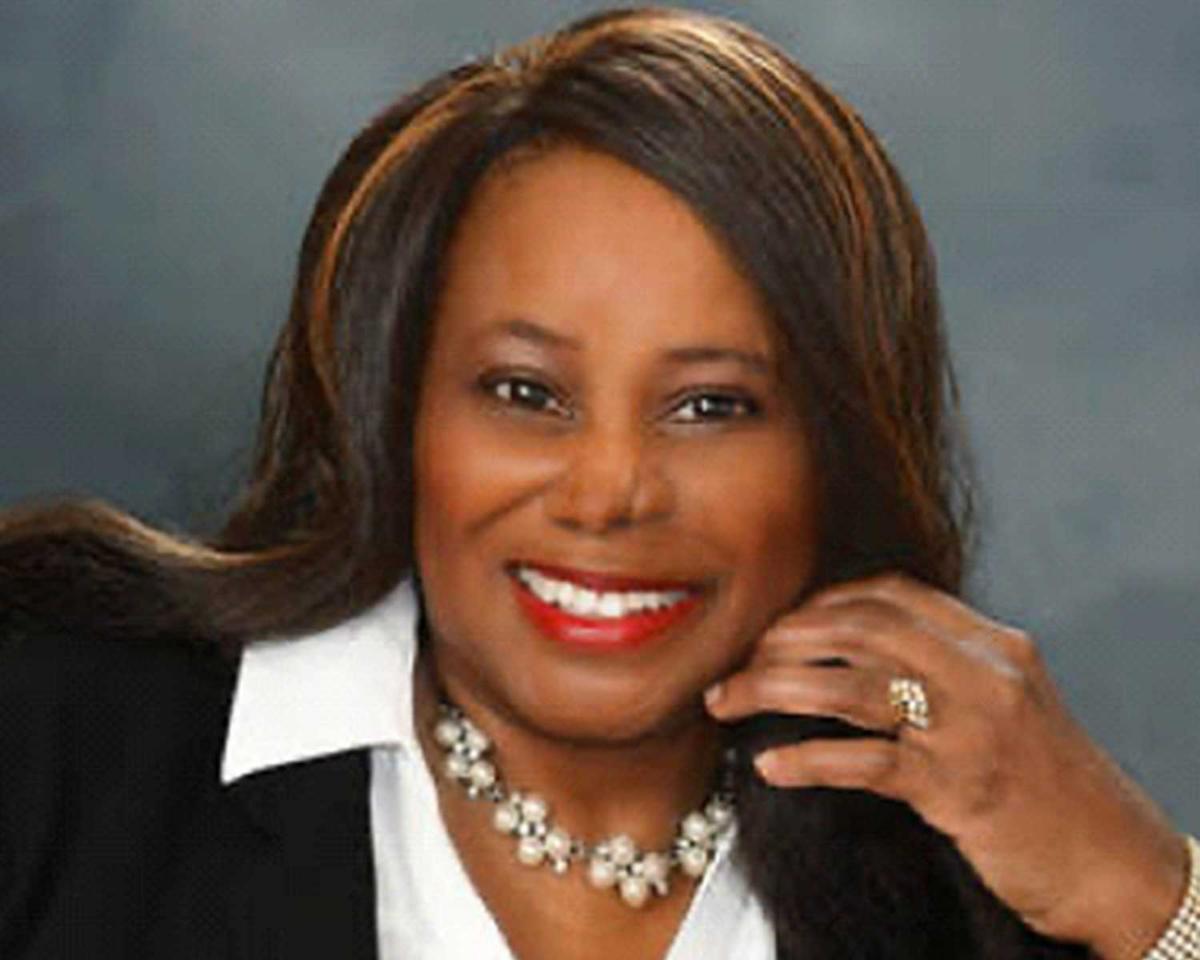 Lynda Monroe
Director of Criminal Justice Reform/Court Advocate
Lynda Monroe is a radio talk host in New York. She appeared on the July 2019 cover of Bshani Lifestyle magazine. She spends her leisure time traveling with family or alone, reading and attending church. She is an upcoming author and is a contributing writer of Dr. Herbert Harris best seller, "Twelve Universal Laws of Success."
Lynda obtained her AAS Degree in Criminal Justice, Richmond Technical College, Hamlet, NC and went on to further her studies at St. Andrew's College, Laurinburg, NC with a BS degree in Psychology. She received two diplomas, Contemporary Legal Assistant, NRI – Washington, DC and Private Investigator, Stafford Career Institute – Mount Royal, QC.
In 2018, she received the Jean Lynch award as a Woman on Fire. Lynda has also done two radio interviews, Michael Muse – Vercay Radio and Bennie Randall JR – Bshani radio international. She is a member of three (3) clubs with American Airlines: employee Christian group, 40+ Club and Women in Aviation. She serves as a greeter at World Changers Church – Raleigh.
Lynda is the CEO – Anointed One Ministry which assist ex-offenders returning to society. Her vision is to build gated transitional communities for ex-offenders providing a safe haven and assisting them in becoming productive citizens.
The Lynda Monroe show on Bshani radio is to inspire and motivate people to experience a happy and fulfilling life. God has really opened a door that no man can shut. This is a dream of a lifetime and she is blessed to have this opportunity.